The antibiotic resistant bacteria in EU: a new rapport from "The Lancet"

Enzo Sisto 6 november 2018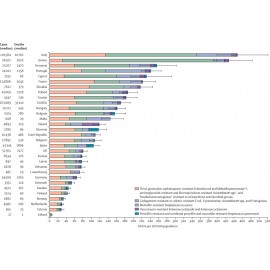 The fight against te antibiotic-resistant bacteria is already a war.
Every one in the agricoltural sector are doing as much as possible. Some are doing much more.
For example yes we are as Château Boucher.This rapport justifyes all the efforts we have done with the semi-wild breading 100% antibiotic free.
Results shown by The Lancet are very disappointing.
Here a short revue:
From EARS-Net data collected between Jan 1, 2015, and Dec 31, 2015, we estimated that 671 689 (95% UI 583 148–763 966) cases of infections with selected antibiotic-resistant bacteria occurred in 2015 in the EU and EEA (table 1)...
...Italy and Greece had a substantially higher estimated burden of antibiotic-resistant bacteria than other EU and EEA countries,...
If you wish to read the entire article please go to the source:
https://www.thelancet.com/journals/laninf/article/PIIS1473-3099(18)30605-4/fulltext
Gerelateerde blogs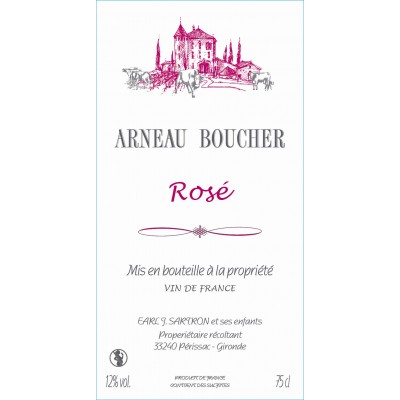 In the summer try our newest Arneau Boucher rose. Bottle 0. 75 & magnums.   To make a reservation , ask informations or to buy : sales@bestmeat4you. com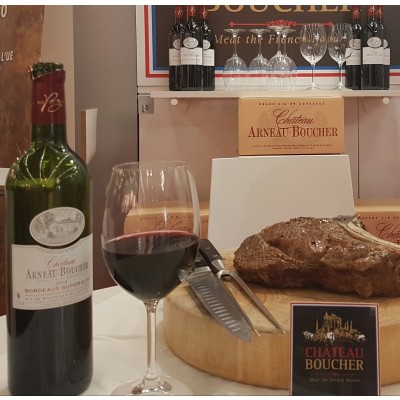 Enzo Sisto 20 oktober 2016
The SIAL in Paris has been a very important event for CHÂTEAU BOUCHER. From every European country everyone agrees with the new concept "La viande avec son vin".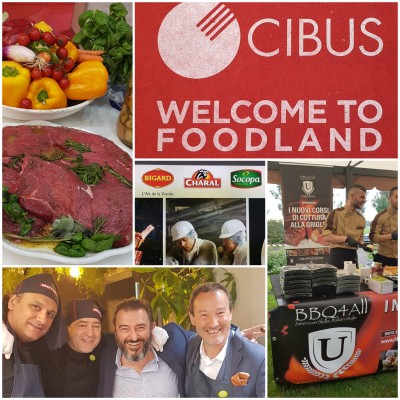 Unforgettable ambiance in Parma. Parma is the capital of the Italian Food and organize every 2 years this fair to show what is going on in Italy and abroad.