Passion for wine and meat: BEEF & CO. B.V.

Enzo Sisto 18 februari 2017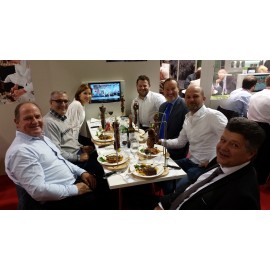 Beef & Co. in Utrecht (www.rundvleesco.nl) is one of our collegue passioned by the Limousin Beef
See Ron Friedeman and Jos Looman, after a nice visit during the SIAL 2016 in Paris.
They buy also some of our wine. The year 2014 of our Bordeaux Superieur Chateau Boucher is excellent and delightful. Really recommended!
In the photo from left: Ron Friedeman CEO, Ramon & Noelia Masa (Hermanos Masa s.l. Burgos), Jos Looman - sales, Enzo Sisto (Foodstage), Henk Cunen - sales, Fabien Blaudet (EU Socopa export director).
Gerelateerde blogs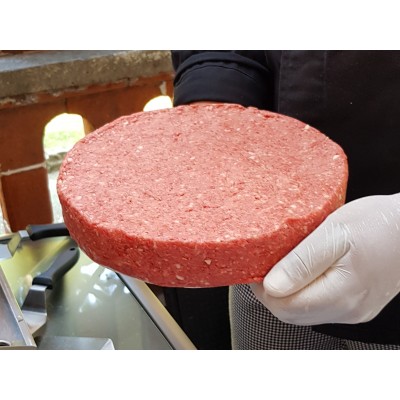 The Urban Share Steak Burger, as the product's name says, was born as a burger to share. The ingredients are exclusively natural. Meat comes from suppliers previously selected according to the virtuous production of breeders, the level of food safety and the certifications acquired.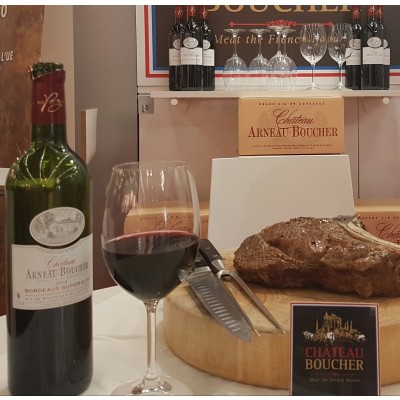 Enzo Sisto 20 oktober 2016
The SIAL in Paris has been a very important event for CHÂTEAU BOUCHER. From every European country everyone agrees with the new concept "La viande avec son vin".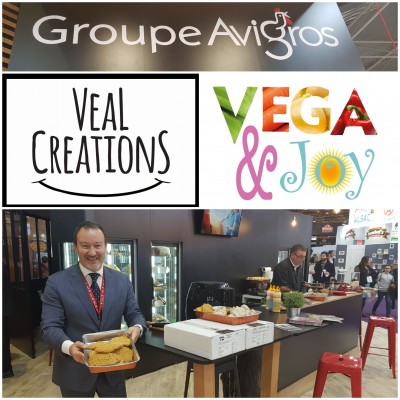 Proud to present our innovative hybride vegetables & veal burgers. Our partner and distributor for France - the AVIGROS group - has a magnificent stand in The Village Rungis.