The Chateau Arneau Boucher tradition

Enzo Sisto 8 januari 2017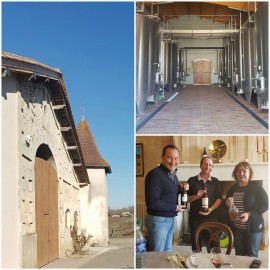 For over 4 generations the SARTRON family lives in Perrissac in the area called "La Tour Blanche".
A tradition that shows the love for this art of Bordeaux vineyards. This beautiful farmhouse built around 1850 has always been in the family. A tasting area is provided for visitors. You are welcome !
In the photo Christophe and Beatrice Sartron with Enzo Sisto (left) in front of their beautiful cheminet.
Gerelateerde blogs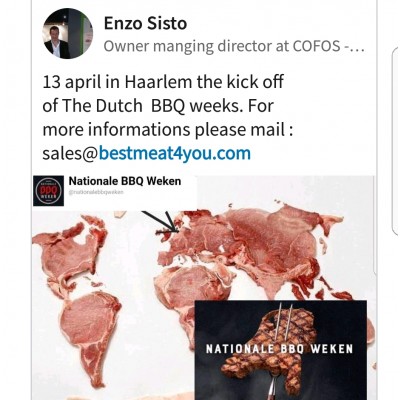 A surprising happening in Haarlem The Netherland. Meat and more will meet you. Around the BBQ. Let's make a big party. No doubt it will be a great day.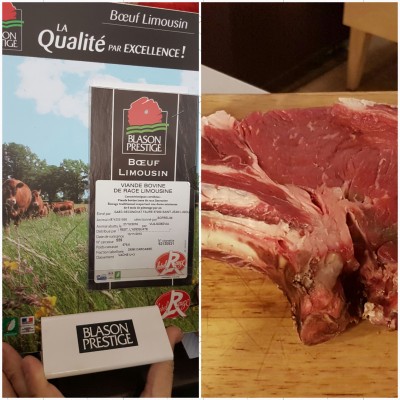 Enzo Sisto 8 januari 2017
It is a good start of the year. Just taste in Limoges a Blaison prestige Côte de Bœuf Limousin.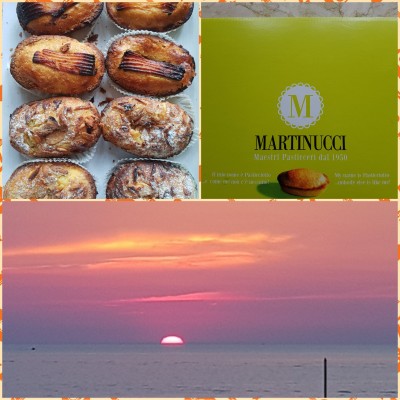 You can't visit Salento without tasting a pasticciotto van Martinucci. This tasty cake based on cream, almonds, lemon is pure poetry. We have got it in Gallipoli.