SIRHA Lyon first day

Enzo Sisto 19 januari 2023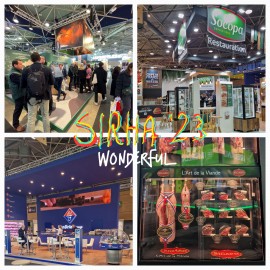 The "inevitable classics" are fortunately present at Sirha 2023. The elite of European meats is concentrated in a few metres.
AVIGROS, BIGARD, SOCOPA, T RHEA, VAN DRIE and many more. Impossible to name all of them. But also some surprises. Here is a brief report from hall 2.1 and 2.2 (the meat and more hall) of this Sirha 2023.
Let's start from a clear concept expressed for years in Rome (Caput Mundi) by a passionate owner and buttero (Tuscan-Italian translation of the word cowboy): Lamberto Caldarelli, in the photo on horseback and in his restaurant "I Butteri" in Rome.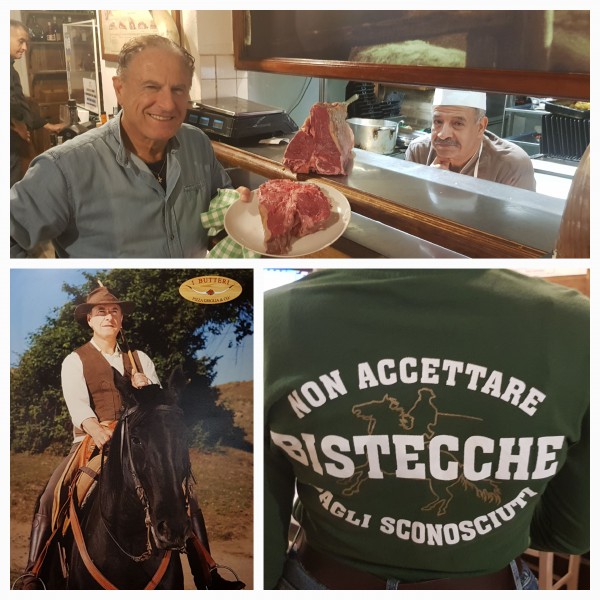 Caldarelli teaches us: "Do not accept steaks from strangers".
And I broaden the concept: don't even accept unknown steaks.
In fact, in this SIRHA we sense a renewed interest in "story telling". Each steak has its own story and communicates an emotion and a passion that is not only gastronomic but also cultural and cognitive.
We start this report with one word: "affinage". Translated from French it means seasoning, but also improvement, purification, refinement. It goes much further than a simple "dry ageing". It is the search for product emphasis through an interpretation that reconciles the content but also the container. Namely the story.
Here is a series of photos of producers who have made this word a mission. I mention a few.
Puigrenier with its Charolaise smoked or ash beef tomahawk: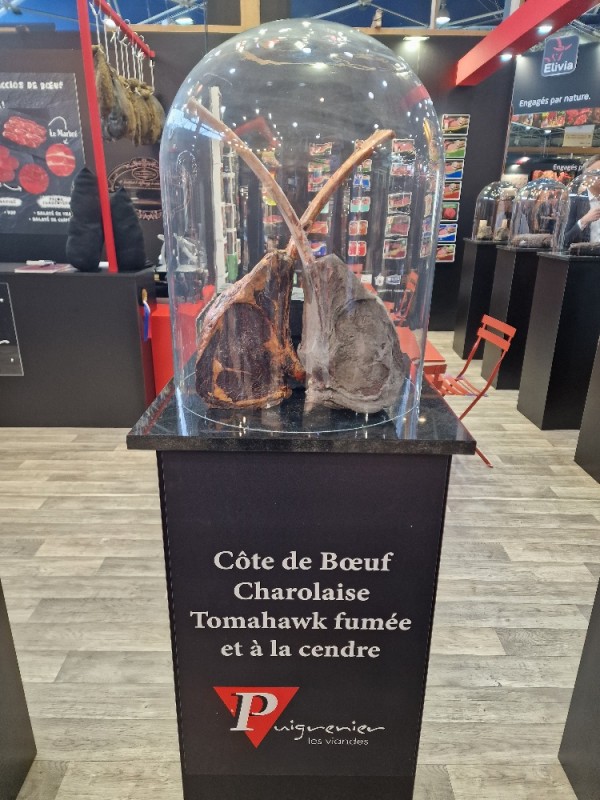 and its maturation chamber with many types of "affinage" and different qualities.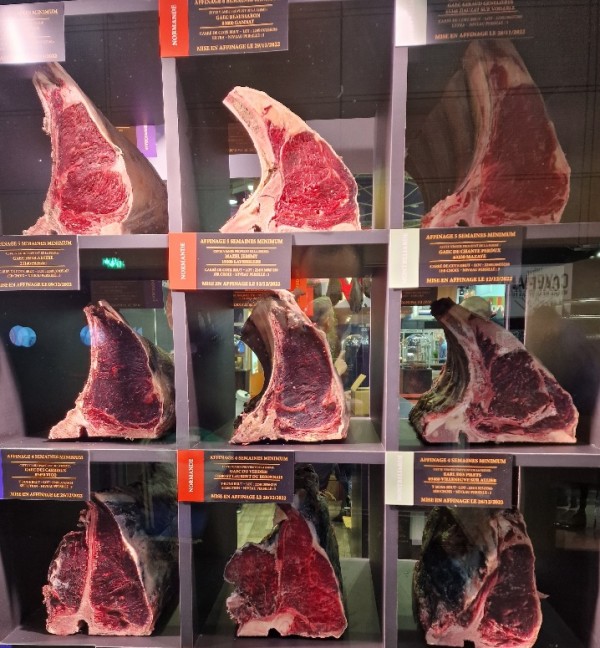 It reminds me a lot of the individual maturation chamber with temperature and humidity control located in the "Finca Santa Rosalia" in Vismalo-Burgos, a great producer of Iberian-Japanese crossbreed wagyu beef. Here it is with some of the products displayed here at Sirha in the Burgos - Region Castillana stand.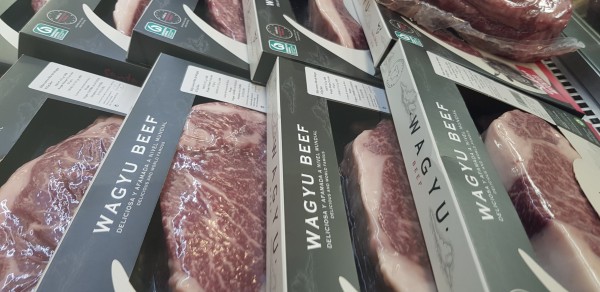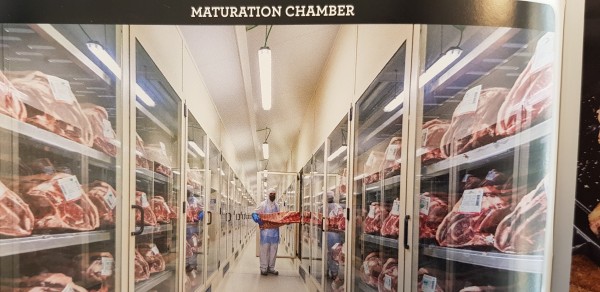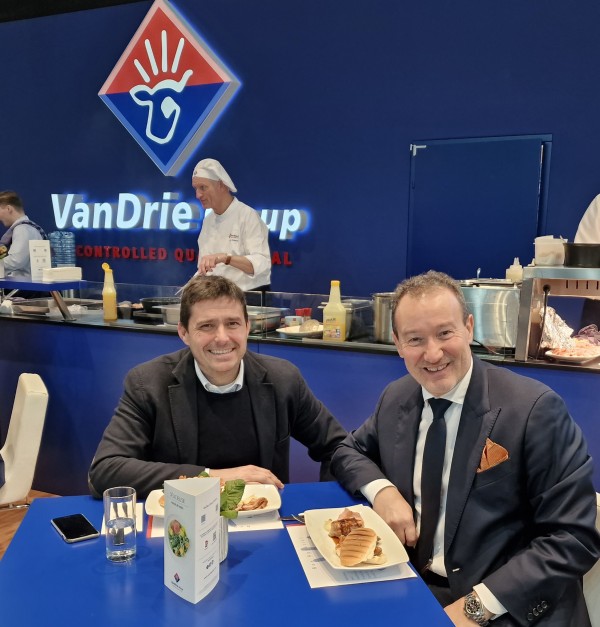 And Fernando Gonzales Granell export manager of Finca Santa Rosalia, connoisseur of meat, when he wants to change the ingredients in his menu, he comes with me to the Van Drie stand to eat a piece of tender delicious veal. Excellences always seek other excellences.
SOME CURIOSITIES
Discarlux is a Spanish company that has made the selection of meat and direct sales to restaurateurs in Europe via the web its mission. Here the "cortador y cecina".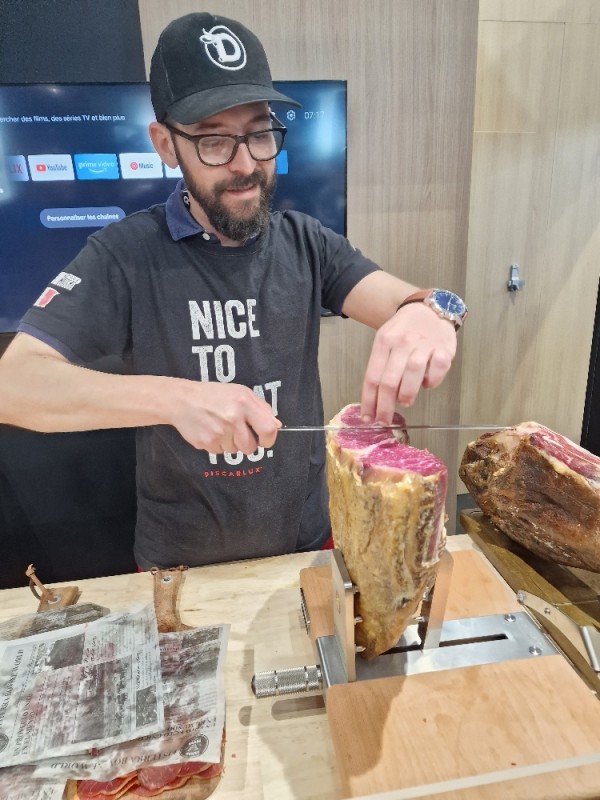 And "Lesage" premium selection: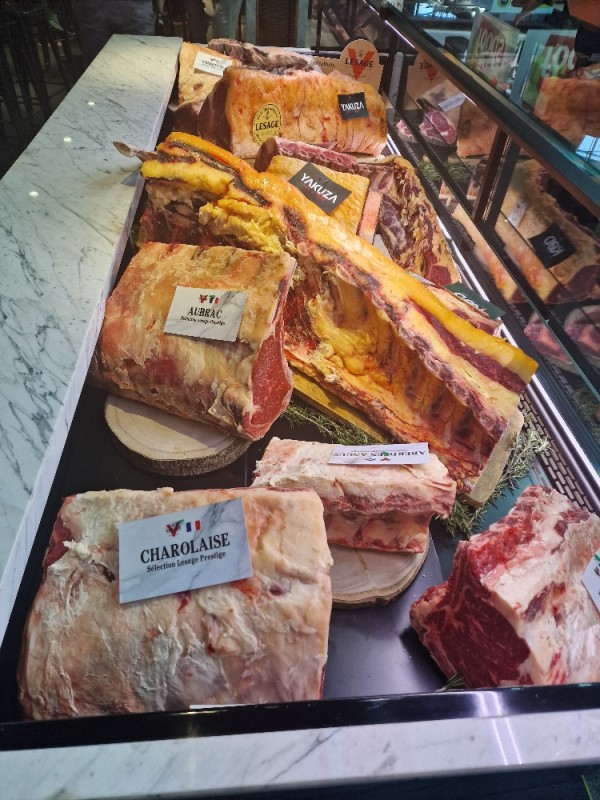 HAPPY MOMENT:
What is missing in this SIRHA - fortunately - is the massive presence of producers of fake meat. To be clear, colored and re-glued together vegetable proteins which, thanks to incredible and unspeakable alchemies, resemble beef, but only from afar and not on the palate anyway. Someone but they are few. I really hope it's a turnaround.
AVIGROS
And here is the visit to my friend Gino Catena , general manager of Avigros of Rungis. Here I also casually meet Andrea Pascucci and Jolanda Valenti from Fileni with whom Gino and I drink a glass of champagne accompanied by Gino's best "foie-gras". Interesting in Avigros is their new high-end "Nasrya" line of Halal products which includes "foie-gras" but also "cecina" and more. Some photos for you: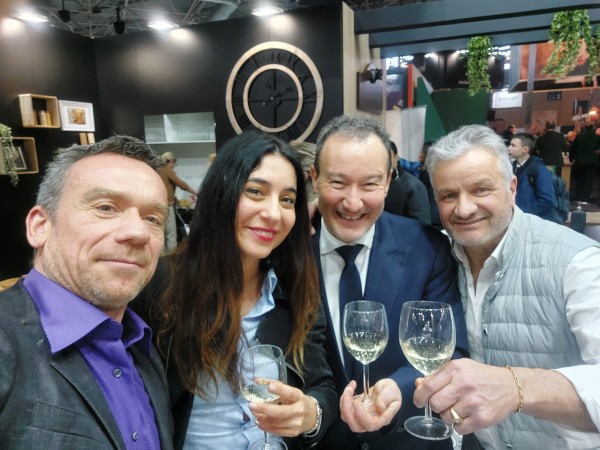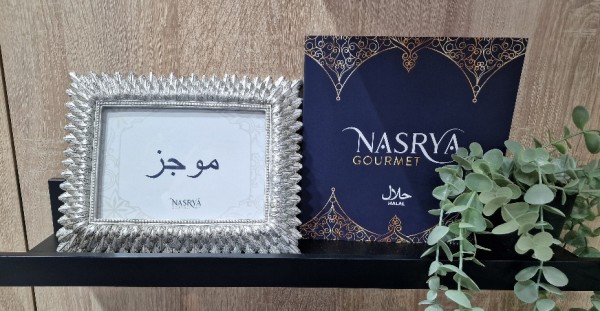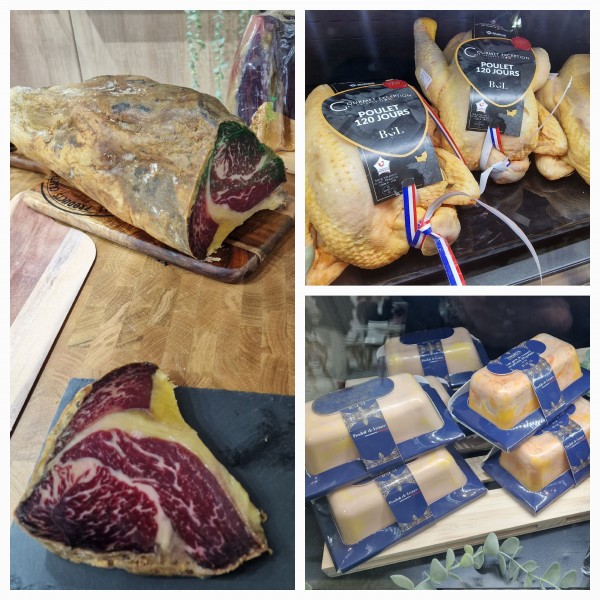 T RHEA
A special mention for the first time of T Rhea on an international show. Let's cultivate common sense is T Rhea's motto. The men and women of T'Rhéa strive every day to put on your plates quality meat accessible to all.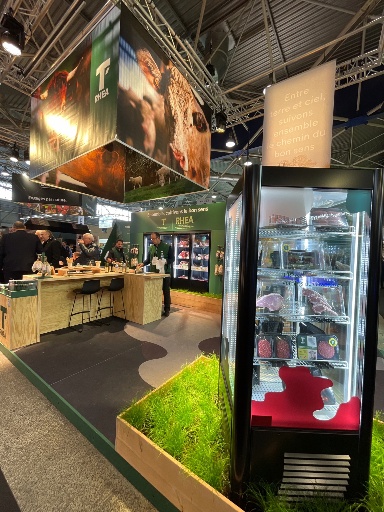 But T Rhea in addition to meat cultivates a passion for traditional salami. A delicious peasant salami. An aroma that can be felt from a distance also thanks to the natural molds of Penicillium Roqueforti, the same molds of the famous cheese from Lacaune sheep's milk, which help it to mature naturally.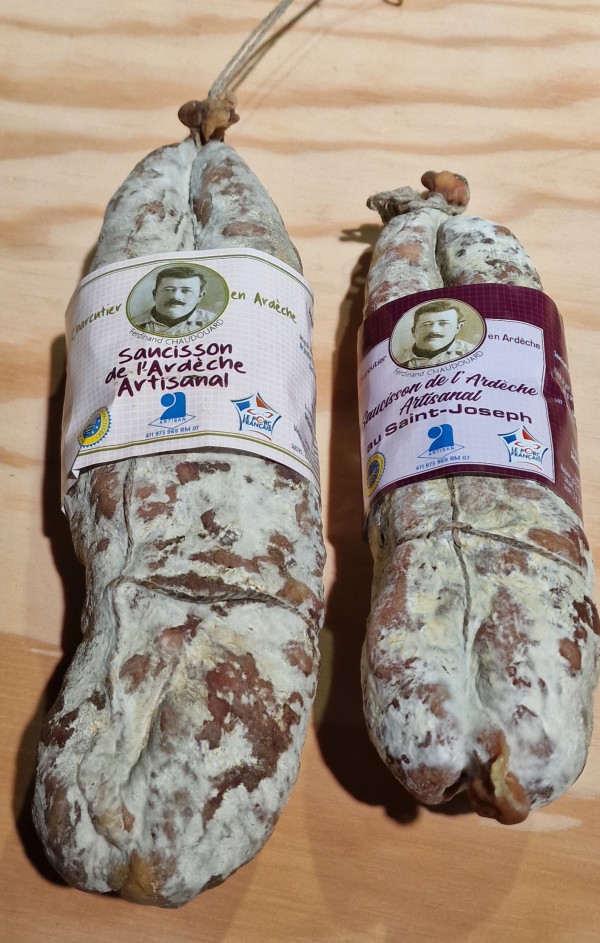 I am attaching a short but very interesting film about the still careful and manual preparation of this delicacy.
Have a look and enjoy:
SOCOPA
The hamburger French cup organized by SOCOPA is interesting and by now a traditional event. Every French person can participate with her recipe and the best ones are rewarded by the jury.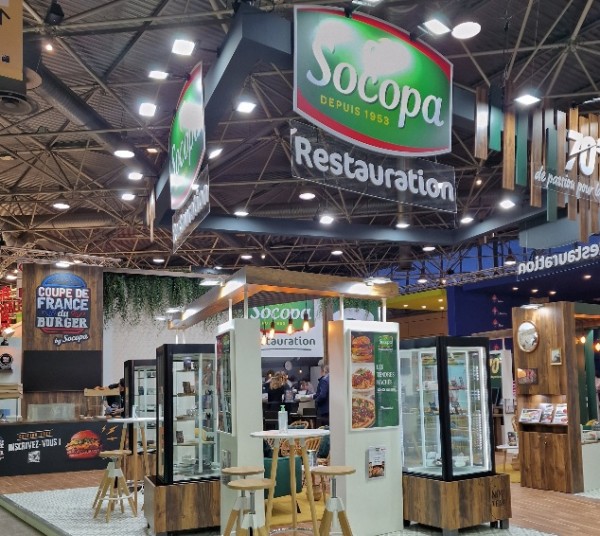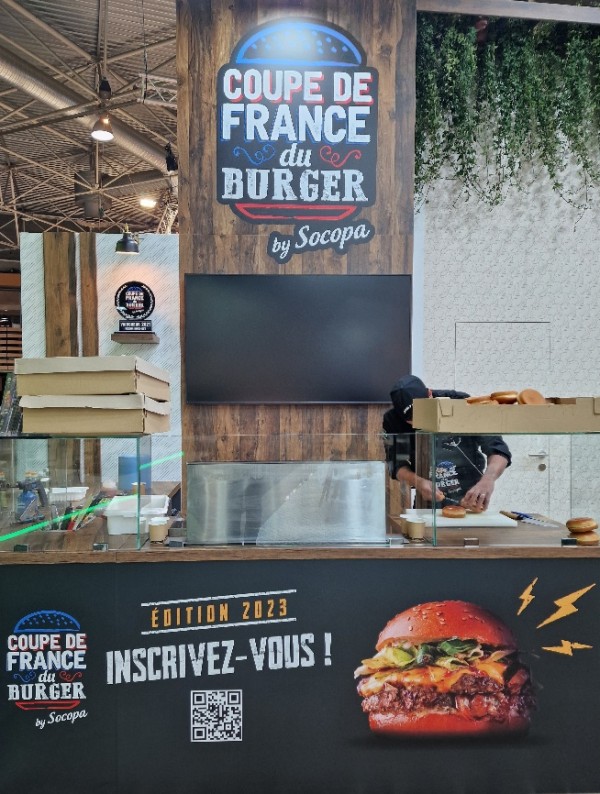 SOCOPA has an important tradition in catering and has won numerous awards in France with its innovative products intended for professionals. Look at https://www.socoparestauration.fr/ to get an idea...
VAN DRIE
After much wandering, here is an overview of the Van Drie stand enriched this year by a massive presence of Tendriade.

Tendriade has an important collection of products intended for catering but also for retail. Some pictures.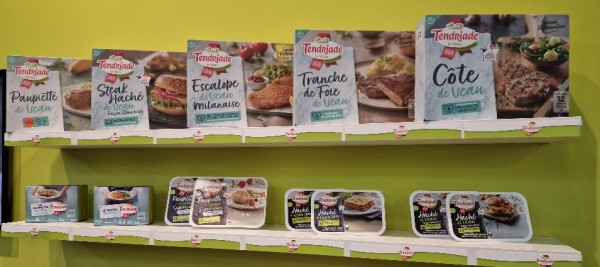 A commitment that of Tendriade which also concerns the environmental impact and the sustainability of production. Here is their poster "Charte environnement" in the photo.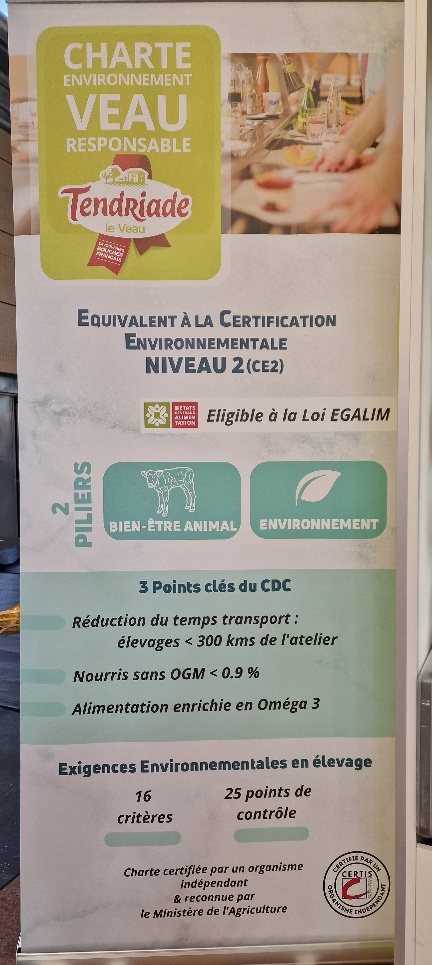 Thanks also to David and Kees, the resident chefs on the stand who made us spend moments of joy with their delicacies.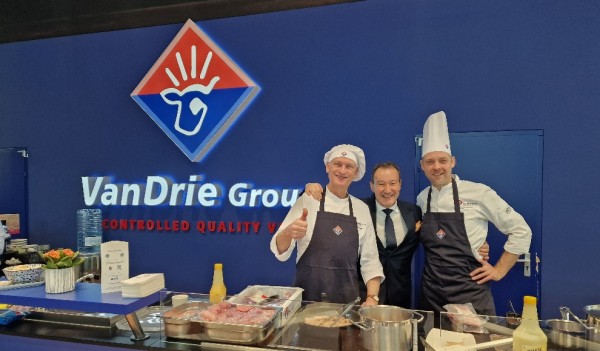 And also a special thanks to Paul van den Berg, stand manager, who organized everything perfectly.
REMINDER before you leave the SIRHA!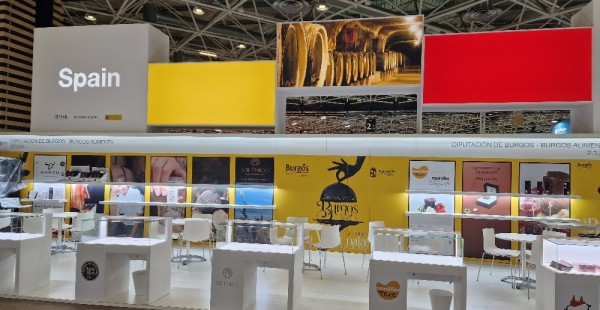 Well, I really care: if you are here in Lyon and you have ten minutes, stop by the Finca Santa Rosalia stand hall 2.1 and let them tell you the story of Patxi Garmendia and how she started his company already in the 90s the production of Japanese crossbreed wagyu, long before the Japanese meat was known and essential in every discussion among gourmets. And ask for a "tasting" of wagyu beef or "cecina". An ending not to be missed!
Thank you for your attention.
Enzo
Gerelateerde blogs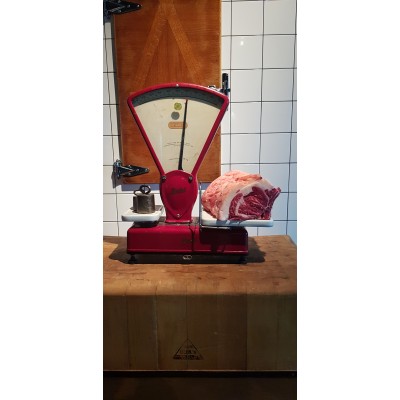 Enzo Sisto 4 januari 2020
I've enjoyed a Limousin's entrecote and a beef steak coming directly from France. It is for sure the best match with your Bordeaux or Bourgogne wine.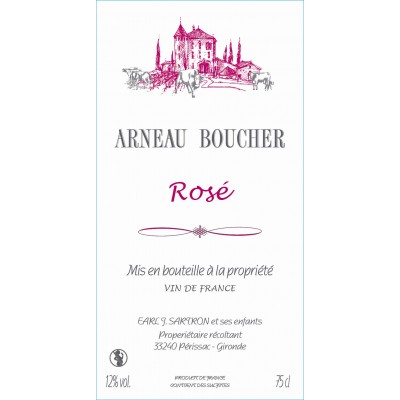 In the summer try our newest Arneau Boucher rose. Bottle 0. 75 & magnums.   To make a reservation , ask informations or to buy : sales@bestmeat4you. com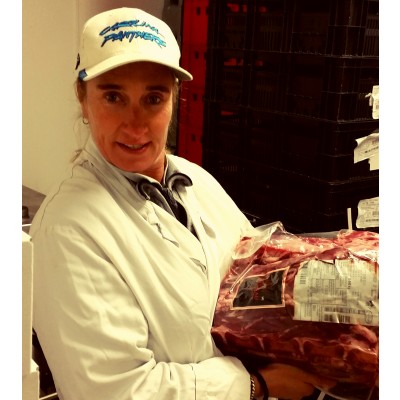 Enzo Sisto 12 oktober 2016
We, in the Overveensse Vleeshouwerij, have the recently beef of Château Boucher in our range.