SIAL INNOVATION AWARD 2018

Enzo Sisto 23 september 2018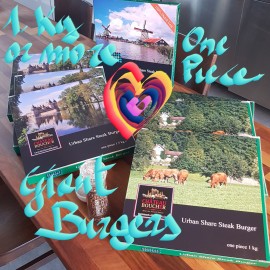 Veal Creations & Foodstage
"The most innovative stand" on SIAL Paris 2018
with 5 nominations for
the SIAL Innovation Awards 2018 – veal and beef.
Veal Creations have a wide range of innovative clean label&convenienceproducts: Veal Meat, Veal Vegetable & Breaded Veal. Our breaded products will always be crispy without using the deep fryer and can be prepared in the Oven, Airfryer, TurboChef or in a pan and – why not? – on the BBQ.
Traditional Italian Grandma's recipes ensure authentic flavours and home-made quality, without having to spend much time in the kitchen.
The Hybrid clean label Veal and Vegetable burger is available in 4 different flavours: Aubergine, Traditional, Broccoli & Spinach.
The Hybrid Veal & Aubergine Burger is nominated in 2 categories by Comité Restauration and Comité Produit Grande Consommation.
Foodstage's clean label – giant – URBAN SHARE STEAK BURGER (Beef & Veal) is nominated 3 times in 3 different versions by Comité Produit Grande Consommation.
Easy to grill on BBQ, fry-top, oven or pan.
You are very welcome to visit us at Dutch Pavilions hall 6, L 179.
For more information, please contact us at:
Veal Creations: info@vealcreations.com
Foodstage: sales@bestmeat4you.com
Gerelateerde blogs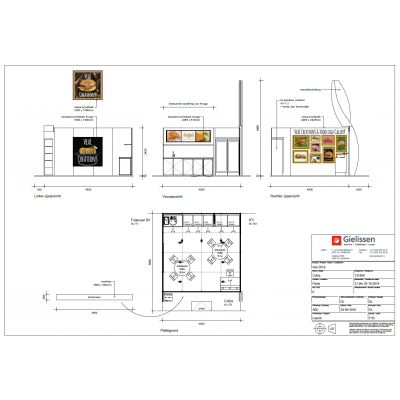 Enzo Sisto 25 september 2018
From October 21th to 25th 2018 Parc des Expositions hall 6 - L 179 5 nominations for the SIAL INNOVATION AWARD 2018: ". . .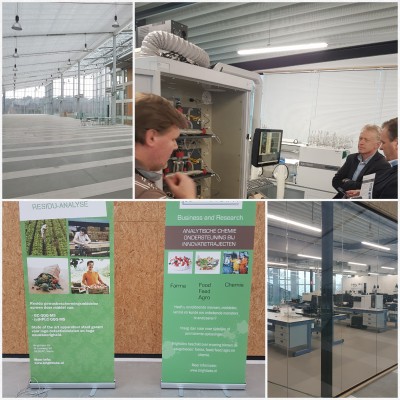 FOODSTAGE is working on a new generation of convenience products with veal as an ingredient. Our range is suitable for oven, airfryer, toast machine, . . . .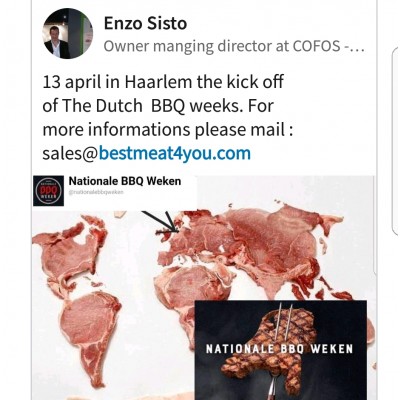 A surprising happening in Haarlem The Netherland. Meat and more will meet you. Around the BBQ. Let's make a big party. No doubt it will be a great day.