Horecava 2020: Veal Creations on the Food Stage

Enzo Sisto 10 december 2019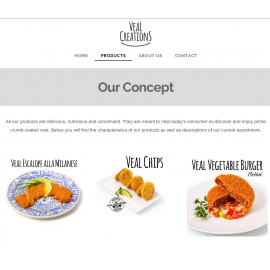 Let us talk about our second "guest partner" on the Food Stage: Veal Creations.
They develop delicious amazing new products ready to enjoy with inside a lot 
of fresh vegetables and luxury veal meat. And they are completely clean label. 

We aks them to give us a short impression about the core values and their 
product charateristics:

"Our Core Values are:

We Promote Taste
Tender Veal and crunchy coating, paired with Italian gourmet tradition – 
how can you not love our tasty and delicious products? 
We are on a mission to spread our love for veal.
 
We Pursue Quality
Only supreme-quality 100% Dutch veal, the worlds best crumb coating 
and top ingredients like Celtic Sea Salt and original Grana Padano go
into our products – for your enjoyment.

We Create Convenience
Our tasty products are fully cooked and then frozen – 
for convenient stocking. As needed, you can quickly and easily 
reheat them in oven, Airfryer or grill to enjoy within minutes.
 
We Practice Transparancy
Our veal-friendly meat is traceable from farm to fork. 
We do not water-inject nor tumble our meat with water 
and use only natural ingredients. We are Clean Label.

and our product's characteristics are:

Convenient
Fully-cooked, simply reheat quickly in oven, Airfyer or grill and enjoy!
 
Delicious
Top quality Dutch veal, crunchy coating and Italian gourmet recipes.
 
Versatile
As meal-component, fingerfood or snack.
 
Healthier
Low-calory, low-fat, low-salt – yet high on taste.
 
Honest
Natural ingredients, no water added, Clean Label.
 
Transparent
Traceable from farm to fork
 
Frozen
Always on stock, simply use on-demand."

Do you want to learn more? Ask by mail at: info@vealcreations.com

Or come at our tasting on the Food Stage area Horecava Amsterdam 
Januari 13-16th 2020 - Stand hall 7 number 102. 
Gerelateerde blogs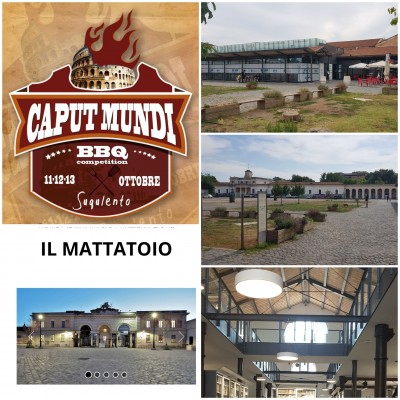 Enzo Sisto 24 september 2019
Ancora una volta un evento di grande interesse a Roma.   Il primo contest internazionale BBQ organizzato da Suqulento in collaborazione con la Kansas City Barbecue Society.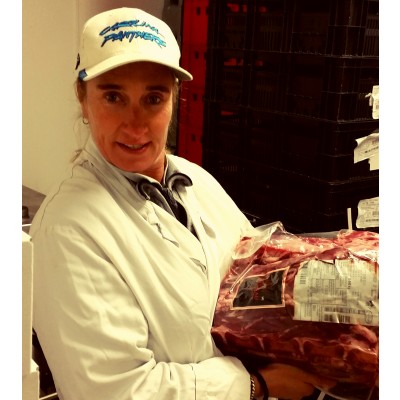 Enzo Sisto 12 oktober 2016
We, in the Overveensse Vleeshouwerij, have the recently beef of Château Boucher in our range.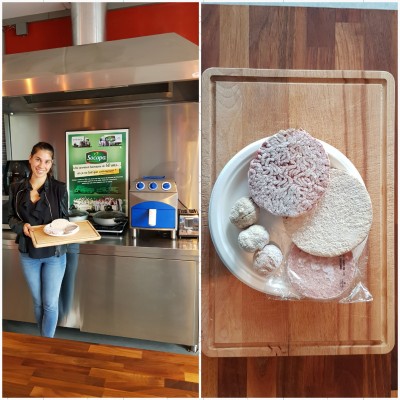 Enzo Sisto 4 augustus 2017
By Laura I'm Laura, an italian student who's having a stage by the Office of COFOS BV.